Optimized Penmanship For Contemporary Readers
Today was training day as I headed to downtown NYC to speak with a team of writers who are looking to optimize their penmanship to become relevant in google searches. As with many companies and organizations, they have a fairly meaty website with lots of content. Nonetheless, despite the abundance of blog posts, they are not showing up in searches as much as they hope to.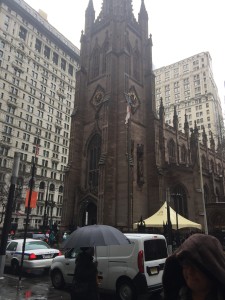 What is Optimized Penmanship?
When we think of penmanship, classic authors like Shakespeare come to mind; those writers whose prose is a work of art, a piece of architecture that has been well thought out and utterly creative at the same time.
"Most entrepreneurs fail at developing ideas for their content because they fail to plan" ~ Joe Pulizzi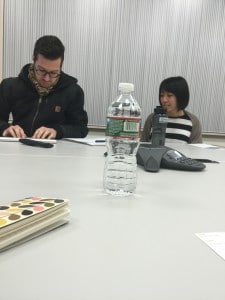 "Thank you for coming in, Rana! We all learned a lot"
What I conveyed yesterday in my workshop was that content creation takes some work and planning, but that does not need to over-ride innovation and creativity. An author's voice, I believe, is what distinguishes him or her from other writers. That being said, when you are generating content for your website, you are engaging in marketing practices. Bringing these two sides together is what I mean by 'optimized'. Functional key word use, a content strategy, originality and using social media to help disseminate your information, build engagement, monetize or educate. Ah!
 Bridging SEO and Creativity
Part of the misconception is that if you have a visually stunning website with weekly blogs this will be enough. The outward component is probably the most fun part of the job. Using the architecture analogy, this is like building without a foundation. The less visible aspects of writing are key components of optimizing your resources.
The technical aspect of writing out a content strategy, using meta descriptions, H1, H2 and alt tags on your images, categories for your blogs, may take time, but they set you up for potential success. And, of course, purposeful presence online.
Need help to optimize your content? Click here to contact me